Sale!
Day & Night Toothpaste
Day & Night Toothpaste
Our Day and Night Toothpaste has been formulated to prevent stains and whiten your teeth.
The Day Toothpaste is designed to protect your teeth from stains during the day.
The Night Toothpaste is designed to remove stains and help whiten your teeth while you sleep.
Protect your teeth from stains
Remove stains and whiten
Maintain whitening results
Fluoride-free
Elgiganten

Matas

Douglas

Beautycos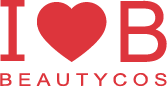 Nice hair

med24

CoolShop

Instructions
Day: Brush your teeth in the morning for 2 min.
Night: Brush your teeth before sleep for 2 min.
Ingredients
Day Coconut Toothpaste
D-Sorbitol
Deionized Water
Silica
Polyethylene glycol-8
Sodium dodecyl sulfate
Edible flavor
Cellulose glue
Phytic acid dodecasodium from rice
Xanthan gum
Saccharin Sodium
Sodium benzoate
Coconut Extract
Aloe Vera Extract
Menthol
Night Charcoal Toothpaste
D-Sorbitol
Deionized Water
Silica
Polyethylene Glycol-8
Sodium Dodecyl Sulfate
EdibleFlavor
Cellulose Glue
Polyethylene Glycol-32
Xanthan Gum
Charcoal Powder
O-Benzoic Sulfimide Sodium Salt Dihydrate
Sodium Benzoate
Menthol